Used Honda Civic for Sale in Sioux City, Iowa
Are you hoping to buy a used Honda Civic for sale in Sioux City, IA? Iowa's trusted Honda dealer—Vern Eide Honda Sioux City—has you covered with models ranging from pre-owned Civic Sedans to pre-owned Civic Hatchbacks, not to mention Certified Pre-Owned Honda Civic inventory as well.
Why does the Hawkeye State love this car? Maybe it's the Civic's perfect combination of efficiency and power? Could it be the Civic's wide variety of models ranging from four-door to hot hatch? Or perhaps it's the Honda Sensing® suite of driver-assist features available on sedan models dating all the way back to 2016? No matter the reason, a used Civic provides a great deal of value for Sioux City car shoppers.
Used Civic Sport Trim Level Review
Whether you're searching for a used Civic Sedan, Civic Hatchback, or Civic Coupe, you're probably wondering: What is the difference between the Honda Civic LX and Sport? Luckily, the staff here at Vern Eide Honda Sioux City is here to help! The Civic Sport is one trim level above the LX base model, generally offering more technology, an upgraded interior design, and above all, special design elements like gloss black accents, trim-exclusive spoiler, and larger, stylized wheels. Regardless of which model you choose, a used Honda Civic Sport will add a little more excitement to your daily commute.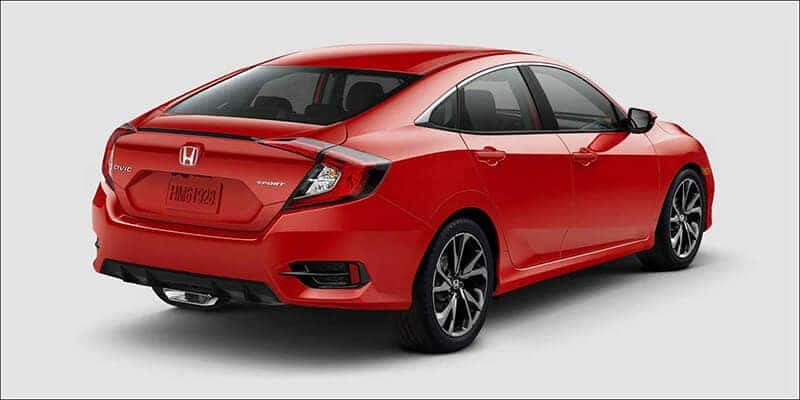 Pre-Owned Honda Civic Cars
Vern Eide Honda Sioux City is here to make owning a used Civic as easy as possible. What may not be easy, however, is trying to decide which model to pick! From the award-winning Civic Sedan to the racing-influenced Civic Type R, our Honda dealership has a Civic for every style of driving. If you're in the market for a used Honda Civic, scroll down to learn more about each model before you start shopping.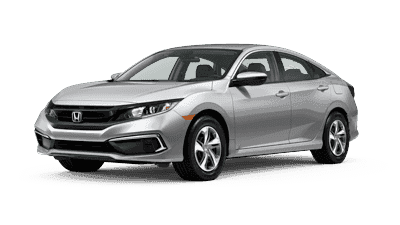 Used Honda Civic Sedan
Iowa's families and young professionals alike will appreciate a used Civic Sedan and it's easy to see why. Fun to drive, fuel-efficient, and loaded with features, Civic has a reputation for success, whether you value safety, dependability, or technology. Traditionally, most pre-owned Civic Sedans will offer a manual gearbox or automatic transmission, various powertrain options, and feature-heavy trim levels. Click the button below to find a used Honda Civic Sedan for sale in Sioux City.

Shop Used Civic Sedan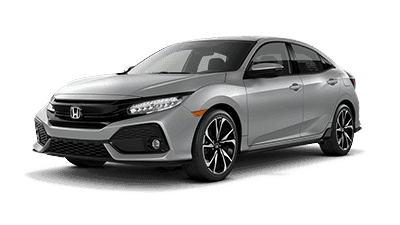 Used Honda Civic Hatchback
While its looks may seem menacing, a used Honda Civic Hatchback features the same, award-winning dependability as a traditional Civic, wrapped in a sporty five-door package. Hallmarks of the Civic Hatchback include a turbocharged horsepower, versatile cargo space, and a street-smart design concept featuring a piano black grille, large mesh inserts, dual-outlet exhaust, and unique alloy wheels. Click the button below to find a used Honda Civic Hatchback for sale in Sioux City.

Shop Used Civic Hatchback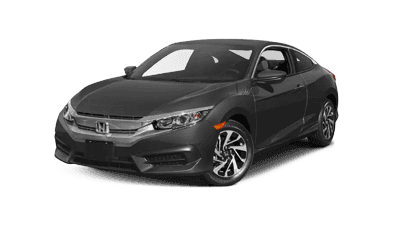 Used Honda Civic Coupe
A used Civic Coupe delivers the same efficient powertrain, spacious interior, and reliable safety as its sedan sibling, only as a sleek two-door. Although each model year is different, Sioux City car shoppers can typically choose from a manual or automatic transmission, electric paint colors, and plenty of tech-savvy trim levels. Stylish yet sensible, this Honda car lets drivers be practical without being boring. Click the button below to find a used Honda Civic Coupe for sale in Sioux City.

Shop Used Civic Coupe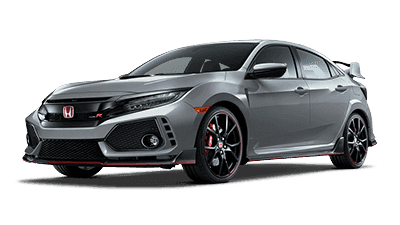 Used Honda Civic Type R
Introduced for the 2018 model year, everything about a used Civic Type R is focused around track-inspired performance, from its exclusive suspension and lightweight frame to the 20″ wheels and 306-horsepower turbocharged engine. Unlike any other Civic, Honda's racing heritage can be found on every inch of this hot hatch, both inside and out. Click the button below to find a used Honda Civic Type R for sale in Sioux City.

Shop Used Civic Type R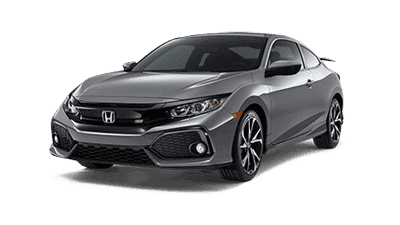 Used Honda Civic Si
Available as a sedan or coupe, the sport-centered Honda Civic Si is a quick way to grab people's attention on Iowa roadways. Although model years will vary, the Hawkeye State should expect unbridled performance, bolstered seating, and athletic styling onboard any pre-owned Civic Si Sedan or Civic Si Coupe. Click the button below to find a used Honda Civic Si for sale in Sioux City.

Shop Used Civic Si

If you have questions about a used Honda Civic or any other used Honda cars, please don't hesitate to call our team at (712) 587-9140 or utilize our online contact form.